CCD Sensodroid T-1000 barcode reader


A popular CCD barcode scanner. It excels at high speed and reliability when reading codes. USB cable connection. More
Product code: T1000 Shipping and Payment
The T-1000 Barcode Scanner allows you to read damaged barcodes with very high speeds up to 280 scans per second. Reading the code is signaled by an acoustic or visual signal. The reader has rubber shields to ensure high durability: a repeat drop of 1.5 m to the ground. These reader models are used primarily in logistics and industry where there is frequent damage or bar code overlay when handling material or merchandise. Simply connect the cable to the device and the reader is ready for use immediately. The T-1000 Code Reader also reads very long barcodes up to 40 digits. The T-1000 reader can also read barcodes from your PC, tablet, or mobile monitor, as opposed to laser technology.
What's more, the T-1000 reader reads:
Overlapping up to 4 layers of a plastic transparent package
Barcode burst up to 3 pieces
Ripped and blurred codes
Reader Features:
Very fast scanning of up to 280 scans / sec
Automatic induction sensing
The ability to retrieve codes from PC, mobile or terabyte displays
Readability of damaged codes
Repeated fall from 1.5 m to ground
Acoustic and visual code reading
Very long barcodes of 40 digits
Technical details:
Optical source 620 nm visible red light diode
CCD sensor
Resolution ratio 2500 pixels
Image resolution ≥ 5mil
Minimal contrast ≥ 30%
Bar code types Code128, EAN-13, EAN-8, Code39, UPC-A, UPC-E, Codabar,
 Interleaved 2 of 5, ISBN, Code 93, UCC / EAN-128, GS1 Databar and others.
Decoding speed 280times / sec
Bar code Sensitivity Tilt ± 55 °
Twist ± 25 °
Deviation ± 75 °
RJ-45 data interface port
Mechanical and electrical properties
Dimensions (length x width x height) 92.5 x 70 x 154.6 mm
Weight 127g
Indicator Siren and LED light
Maximum power 650mw
Operating voltage DC5V
Current Max.Curren 130mA
Working current 86mA
Stand-by current 42mA
Accessories list
Data cables USB data cable
Instruction Manual 1 piece
Environment
Storage temperature -40 ° C ~ 60 ° C
Working temperature 0 ° C to 50 ° C
Relative humidity 0 ~ 95%
IP class IP52
Certificates
CE, RoHS, EMC, LVD, ISO9001: 2008, ISO 14001: 2004
Parameters
| | |
| --- | --- |
| Sensor | CCD |
| Interface | Cable |
Last visited (1)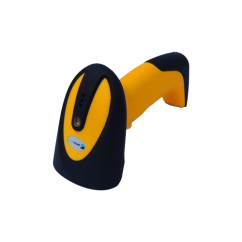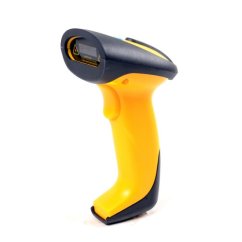 Rating value is 5 of 5
Skladem
43.03 USD
43.03 USD
excl. VAT
| | |
| --- | --- |
| Sensor | CCD |
| Interface | Cable |
A popular CCD barcode scanner. It excels at high speed and reliability when reading codes. USB cable connection.